Apply This Cream on Your Boobs And Your Boobs Wont Sweat All Day!...Try It And See!!
Around The Clock Comfort For The Girls!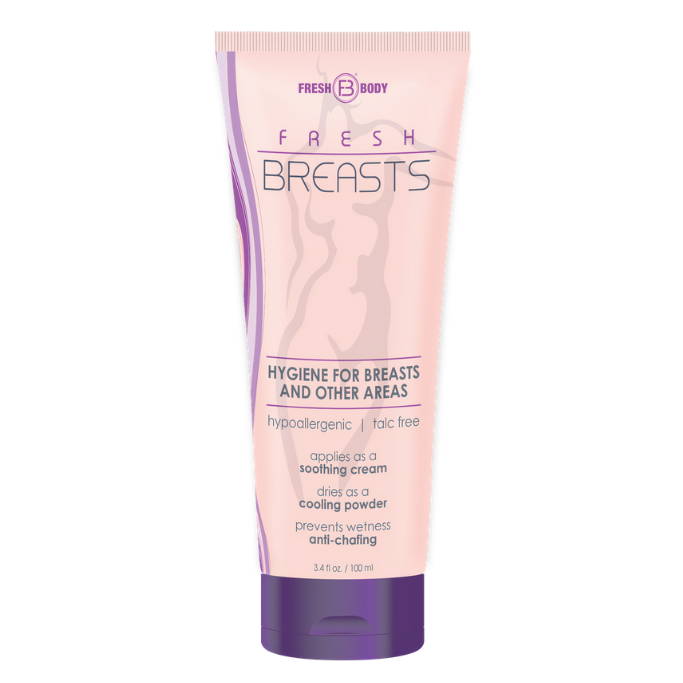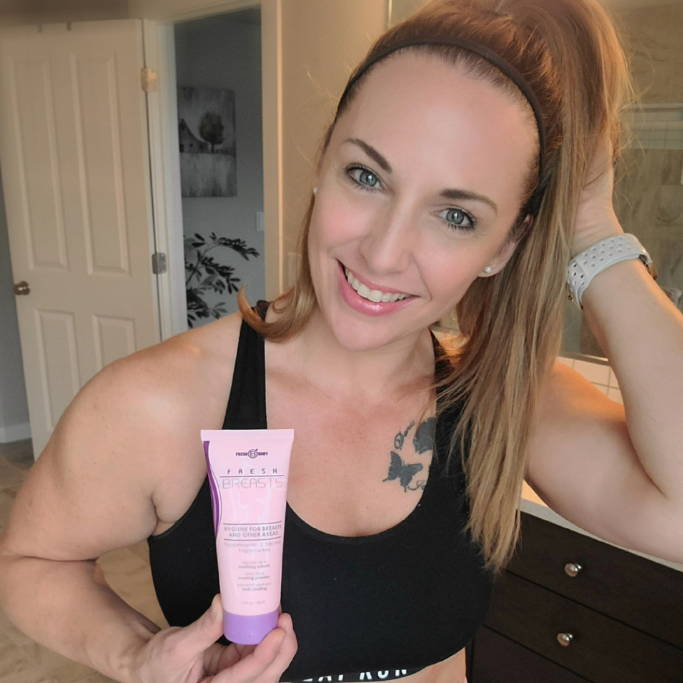 For The First Time: A product that prevents wetness and the uncomfortable feelings of being sweaty, sticky, and chafing which all women suffer with.
Scientifically Created: To keep you and your "girls" dry and unchafed so there's no more of those uncomfortable and awkward arm-crossed encounters.
Step away from the messy powders! Quick-drying formula that goes on like cream and dries to a silky-smooth powder to keep you and your best parts moisture-free.
​Natural Ingredients: Hypoallergenic. Unlike most deodorants and powders, our our natural, fragrance-free formula does not contain aluminum, parabens, and talc, just as nature intended.

Hear It From The Fresh Breasts Customers....
"Very Soothing On Skin"
"Working outside in the tremendous heat in Central Texas wreaks havoc on sensitive skin. This product has been phenomenal in providing a very comfortable and pleasantly scented 'protective barrier' between sensitive skin areas and clothing that gets extremely uncomfortable and irritating when you're working in high temperature and high humidity conditions."
Jennifer S.
"Fresh And Dry"
"I've purchased this product before, so I was already familiar with the magic that is Fresh Breasts. This stuff is great. It goes on smooth like lotion, and dries like a powder within just a minute or two. It keeps me feeling fresh and DRY all day long. You can also use it between thighs to prevent chafing, but I never wear dresses so I haven't tried that out for myself. Bottom line: this is a must-have for large-busted girls who don't want under boob sweat!!"
Shaina M.
"Stress Sweat Gone"
"Trial run before a conference in Florida: Summer weather, drive, fly, ride, present in a hot room, ride, fly. Stress sweating all over. I had rivulets of water trickling down my back during my presentation. Typically this would queue in yucky body odor beyond the pits upon completion. Not this time! I had placed it on female bits top and bottom. I made sure follow previous recommendations to ensure it was a thin amount on dry skin. No mess and no odor. Ready for Florida!"
Missy A.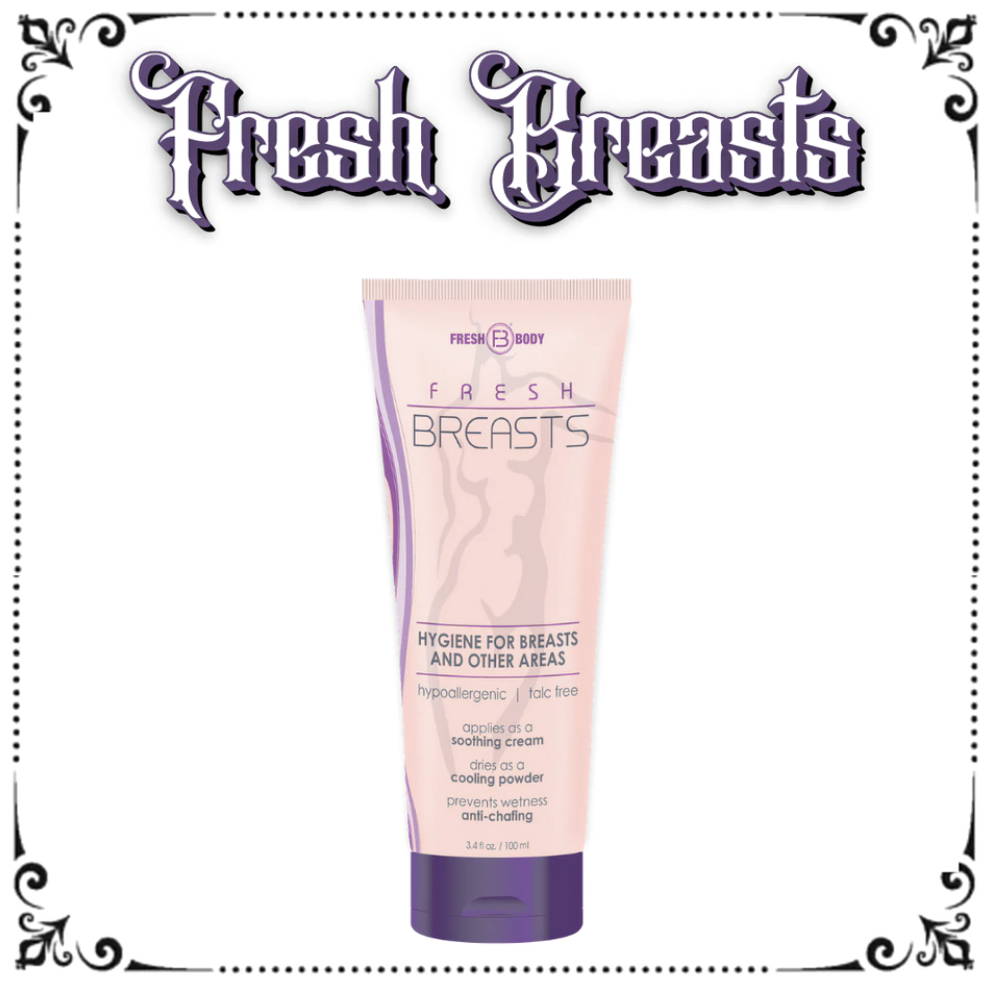 Great Deal
Applies As A Soothing Cream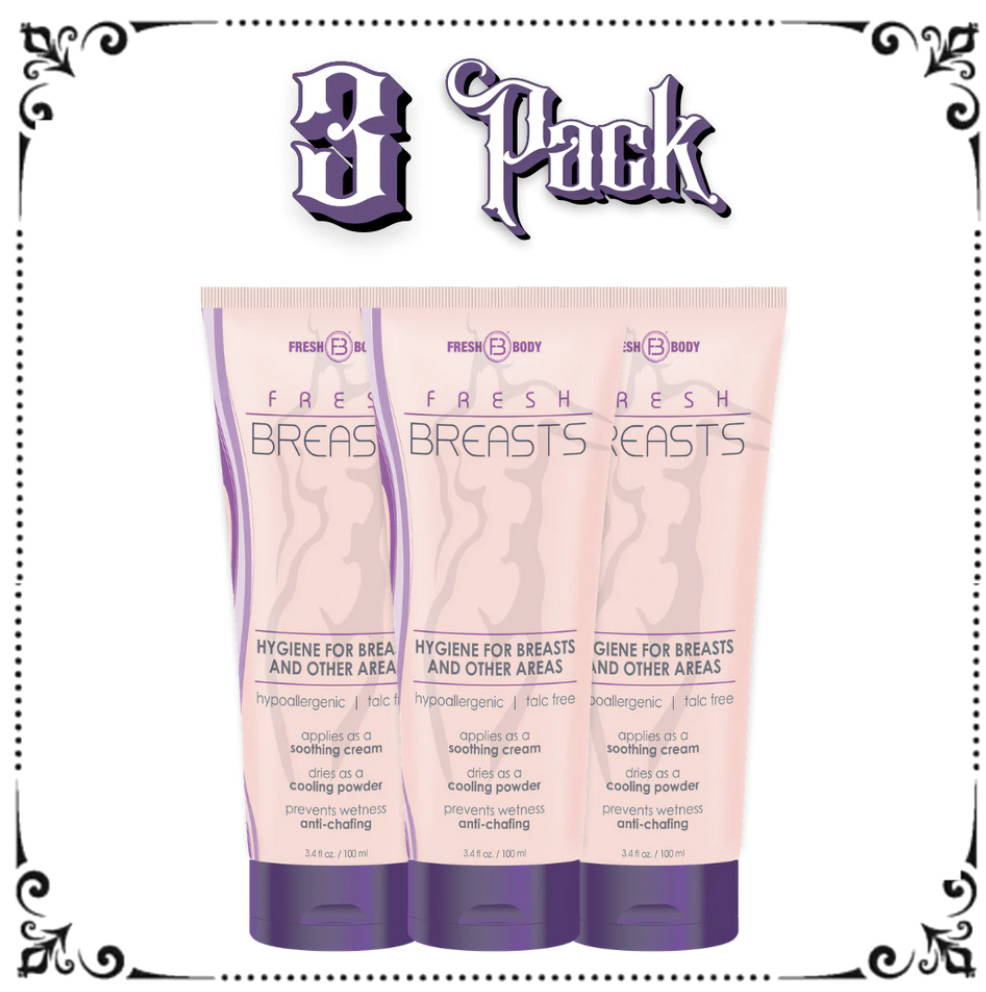 Most Popular
Applies As A Soothing Cream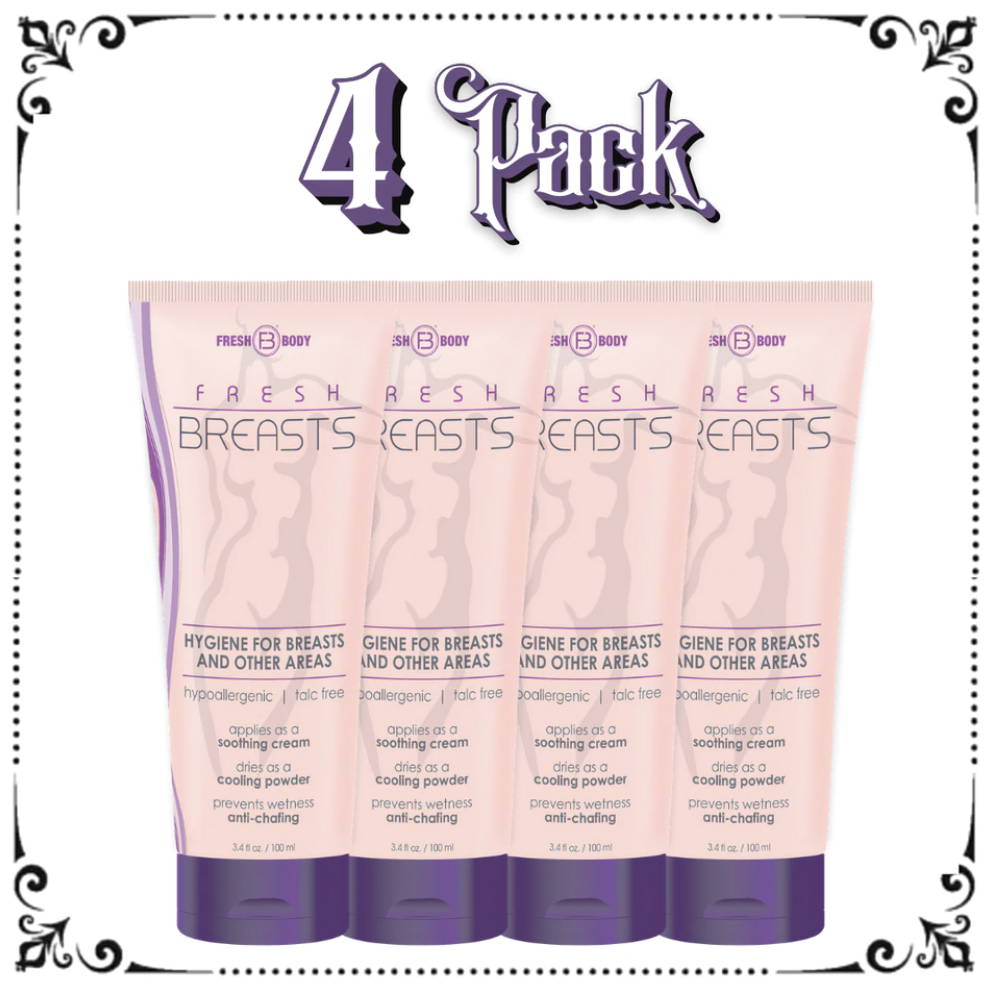 Best Deal
Applies As A Soothing Cream